Testing Requirements
After completing 40 hours of class or tutoring time, students are expected to take an assessment in order for us to check on your progress. This assessment is not for a grade -- we just want to see how much you've learned!

Goal Setting
In our thirty-plus years of working with students, we've realized that goal-setting is an important part of the education process. What is goal setting? It's when you decide on specific educational goals and work to attain them. Goal-setting helps with motivation and strengthens long-term planning skills. When you come in for your first appointment, we'll ask you what are your goals.

Programs
Click here to learn more about the programs we offer.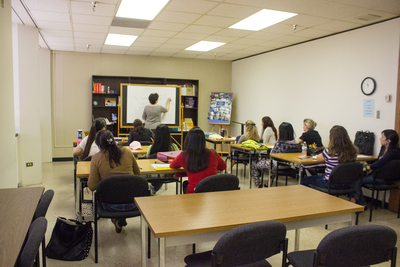 VITA: Lafayette
905 Jefferson Street Suite 404
Lafayette, LA 70501
Phone: (337) 234-4600
vita@vitalaf.org
FAX: 337-234-4672


---
| | | |
| --- | --- | --- |
| updated 6/23/2015 | (C) all rights reserved. VITA Literacy 2015 | |