For sixteenyears, the festival has hosted the Grand Coteau based event featuring writers, musicians and storytellers. Due to the coronavirus pandemic, the creative community will gather online.
If you would like to share an original poem, song or story (5 minute limit), make your request here:
fowmartha@gmail.co
Coming together is an act of hope; come to share or just to listen and enjoy. The two-hour open mic presents twenty writers and musicians, each performing for five minutes. Performers are from Lafayette, New Orleans and all over!
Master of Ceremonies is the delightful
Bruce Coen.
So make yourself a drink, grab some cheese and crackers and sit back to enjoy some exquisite performances that will soothe, entertain and enlighten.
To join us
This free, community event is suitable for all ages and is sponsored by the Festival of Words Cultural Arts Collective. Donations can be made here:
https://festivalofwords.org/
_________________________________________________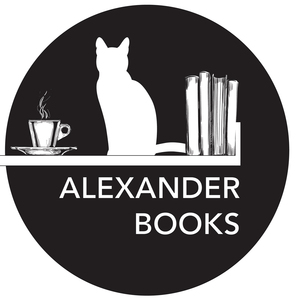 Jude Marr. Virtual Poetry Reading
5:30 PM on January 16th
Join Alexander Books and Jude Marr in a Virtual Poetry Reading. 5:30 PM on January 16th, admission by donation. Can't donate? That's ok, we would still love to see you! All proceeds go to supporting Alexander Books and artists like Jude.
Jude Marr is a nonbinary poet who writes to survive. Their full-length collection We Know Each Other By Our Wounds came out in 2020 and they also have a chapbook, Breakfast for the Birds, published in 2017. Their work has appeared in many journals, and Jude was recently nominated for a Pushcart Prize. Go here to reserve your place for this event. https://www.eventbrite.com/e/virtual-reading-with-jude-marr-tickets-131796548023
Follow them on Twitter @JudeMarr1 and find more of their work at www.judemarr.com
https://www.alexanderbookstore.com/news/judemarr

_________________________________________________
We are looking for a few good volunteer board members! Festival of Words is a nonprofit dedicated to bringing literacy and literary events to St. Landry Parish.
We meet monthly in Lafayette to plan our Word Crawl fundraiser, monthly events, and our Festival of Words in November. If you are interested in being a part of our board, please send a brief email describing your experience and how you could contribute to our board to fowmartha@gmail.com. Thank you!
______________________________________________
PARTNERS: