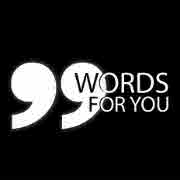 SEPTEMBER 10, 2020
7 to 9:30 p.m.
Words for You Zoom Performance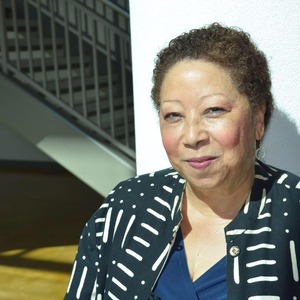 The Festival of Words hosts a presentation of new, original works by 44 authors. The event is the culmination of a fundraiser in which people commissioned writers to create personalized poems, stories and songs. Authors are from everywhere, from Lafayette, to Church Point to New York City.
You can join us on zoom here:
https://us02web.zoom.us/j/87863562669
Or you can watch on Facebook Live or on the
Words for You
page.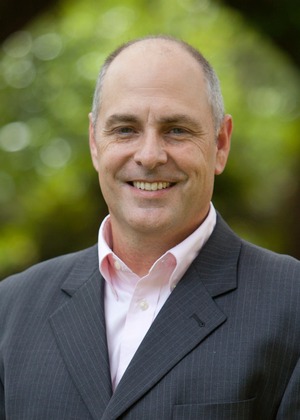 All donations help support the Festival of Words Mission to inspire literacy and creativity for an underserved community through workshops and performances.
FMI: Martha at

fowmartha@gmail.com

or 337-804-2482 or Patrice at

festivalwords@gmail.com
; 337-254-9695.
PRESENTERS:
Jack Bedell, Jolie Blanchard, James Blanchard, Melissa Bonin, Megan Breaux, Shya Hebert, Darrell Bourque, Liz Burk, Josh Capps, Gavin Chesteen, Dominick Cross, Toby Daspit, Cornelius Eady, Gina Ferrera, Charles Claudel I Garrett, Martha Garner, Ava Leavell Haymon, Clemonce Heard, Cidra Jackson, Kirby Jambon, Alex PoeticSoul Johnson, Destinyzoe Jones, Michelle Kreamer, Katheryn Krotzer Laborde, Tirashia Lastrapes, Jacqueline Lewis-Langston, Clare L Martin, Bonny McDonald, James "JK" McDowell, Patrice Melnick, Hailey Menard, Mc'Kaila Miller, Micaela Mone', Valentine Pierce, Denise Rogers, Donney Rose, Mona Lisa Saloy, Sandra Sarr, Tim Seibles, Bessie Senette, Tyler Robert Sheldon, Margaret Simon, Emily Thibodeaux, Ken Waldman.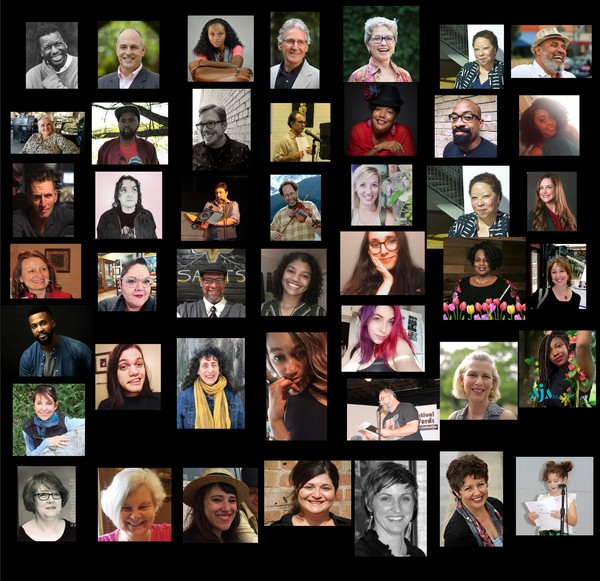 _______________________
FESTIVAL OF WORDS
Virtual
NOVEMBER 6-7, 2020
The 13th annual festival, held virtually on Zoom this year, is a FREE festival featuring award-winning writers. These writers provide community readings and writing workshops. During the Festival a Community Stage is open to all writers and performers, local students perform dramatic readings of works by the visiting writers at the "Drive By Poetry" event and a Creative Writing Contest is held for area youth.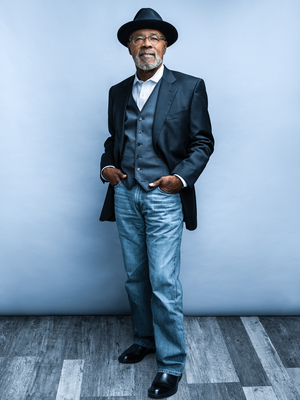 Louisiana Poet Laureate John Warner Smith is the author of four collections of poetry. His fifth collection, Our Shut Eyes: New & Selected Poems on Race in America, is forthcoming from MadHat Press. Smith began writing poetry while building a successful professional career as a public administrator and a bank executive. His last public sector position was service on the cabinet of Governor Kathleen Babineaux Blanco as Secretary of the Louisiana Department of Labor, where he led the recovery of the states workforce development system in the aftermath of Hurricanes Katrina and Rita. Smith earned his MFA in Creative Writing from the University of New Orleans. Upon completing the MFA, he received a fellowship from the Cave Canem Foundation to attend the prestigious writing program founded by Toi Derricotte and Cornelius Eady.

Books: Muhammad's Mountain (Lavender Ink, 2018) , Spirits of the Gods (University of Louisiana at Lafayette Press, 2017) , Soul Be a Witness (MadHat Press, 2016) , A Mandala of Hands (Kelsay Books, 2015)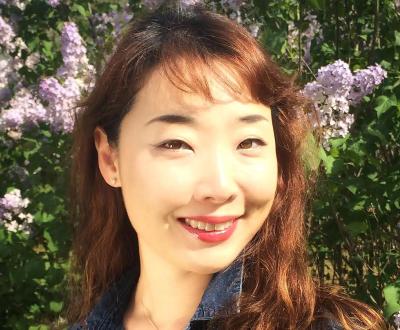 Robin Ha grew up reading and drawing comics. At fourteen she moved to the United States from Seoul, Korea. After graduating from the Rhode Island School of Design with a BFA in illustration, she moved to New York City and started a career in the fashion industry.

Her work has been published in independent comic anthologies including Secret Identities and The Strumpet, as well as in the pages of Marvel Comics and Heavy Metal Magazine. She is also the author of the New York Times bestselling comic recipe book Cook Korean!: A Comic Book with Recipes. Her most recent publication is the highly acclaimed graphic novel "Almost American Girl."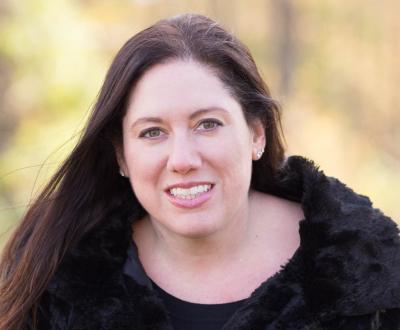 Erika Meitner is the winner of the 2018 National Jewish Book Award for Poetry and author of five books of poems: Holy Moly Carry Me; Inventory at the All-Night Drugstore; Makeshift Instructions for Vigilant Girls; and Ideal Cities, which was a 2009 National Poetry series winner; and Copia. Her poetry and prose have been widely anthologized. Born and raised in Queens and Long Island, NY, Meitner is a first-generation American: her father is from Israel; her mother was born in a refugee camp in Germany, which is where her maternal grandparents settled after surviving the Holocaust. Meitner is currently a professor of English at Virginia Tech, where she directs the MFA and undergraduate programs in Creative Writing.