Tenth Annual
Festival of Words
November 2-4, 2017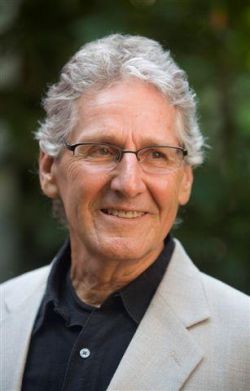 Darrell Bourque is the author of ten books of poetry. He is professor emeritus of English at University of Louisiana at Lafayette and the recipient of many awards, including the Louisiana Book Festival 2014 Writer Award. His latest publication Where I Waited (Yellow Flag Press) is a collection of poems in the voices of four traditional Louisiana music icons tied to the 2015 abstract expressionist paintings of Shreveport artist Bill Gingles. The award follows on the heels of Bourque's latest publication, a chapbook entitled, if you abandon me, comment je vas faire: An Ame'de' Ardoin Songbook (Yellow Flag Press, Lafayette, LA). The chapbook was produced to create a public commemorative for Ama'de' Ardoin, Creole accordion master of the Eunice, LA, area who died at the Pineville, LA mental hospital and is buried in an unmarked grave in the "Negro cemetery" there. From 2007-2011, he served as Louisiana Poet Laureate with a focus on bringing poetry into pre-college classrooms and community spaces.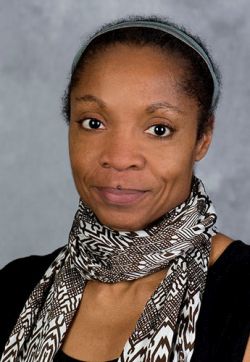 Allison Joseph lives, writes, and teaches in Carbondale, Illinois, where she is part of the creative writing faculty at Southern Illinois University. She serves as editor and poetry editor of Crab Orchard Review, moderator of the Creative Writers Opportunities List, and director of the Young Writers Workshop, a summer writers' workshop for teen writers. Her books and chapbooks include What Keeps Us Here (Ampersand Press), Soul Train (Carnegie Mellon University Press), In Every Seam (University of Pittsburgh Press), Worldly Pleasures (Word Tech Communications), Imitation of Life (Carnegie Mellon UP), Voice: Poems (Mayapple Press), My Father's Kites (Steel Toe Books), Trace Particles (Backbone Press), Little Epiphanies (Imaginary Friend Press), Mercurial (Mayapple Press), Mortal Rewards (White Violet Press), Multitudes (Word Poetry), The Purpose of Hands (Glass Lyre Press), Corporal Muse (Yellow Chair Press), Double Identity (Singing Bone Press) and What Once You Loved (Barefoot Muse Press). She is the literary partner and wife of poet and editor Jon Tribble.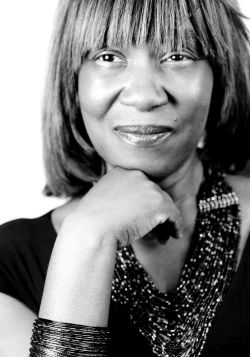 Patricia Smith is the author of eight books of poetry, including Incendiary Art; Shoulda Been Jimi Savannah, winner of the Lenore Marshall Prize from the Academy of American Poets; Blood Dazzler, a National Book Award finalist; and Gotta Go, Gotta Flow, a collaboration with award-winning Chicago photographer Michael Abramson. Her other books include the poetry volumes Teahouse of the Almighty, Close to Death, Big Towns Big Talk, Life According to Motown; the children's book Janna and the Kings and the history Africans in America, a companion book to the award-winning PBS series. Her work has appeared in Poetry, The Paris Review, The Baffler, The Washington Post, The New York Times, Tin House and in Best American Poetry, Best American Essays and Best American Mystery Stories.

She is a Guggenheim fellow, a National Endowment for the Arts grant recipient, a two-time winner of the Pushcart Prize, a former fellow at Civitella Ranieri, Yaddo and MacDowell, and a four-time individual champion of the National Poetry Slam, the most successful poet in the competition~Rs history. Patricia is a professor at the College of Staten Island and in the MFA program at Sierra Nevada College, as well as an instructor for Cave Canem, the annual VONA residency and in the Vermont College of Fine Arts Post-Graduate Writing Program.

The Festival of Words is funded in part by a grant from South Arts in partnership with the National Endowment for the Arts and the Louisiana Endowment for the Arts.

The Festival of Words appreciates partnerships with Acadiana Writing Project; Grand Coteau Cultural Arts Foundation; the Thensted Center; Lyrically Inclined; Beth Fusilier of Sterling Kia, Graphic Designer Tracy.Duhamel; Chicorys Coffee & Cafe'; Grand Coteau Bistro, Giles Auto Rent; Nunu's Arts and Culture Collective, and St. Landry Parish Tourism. We are also supported by many generous donors of our community and from all over the country.

We also appreciate in-kind support from The Center for Louisiana Studies at UL, and C. Bruce Snow, Data Management.

updated 6/21/2012

(c) 2012, All rights reserved.
Send all comments to webmaster