Eleventh Annual
Festival of Words
November 2-3, 2018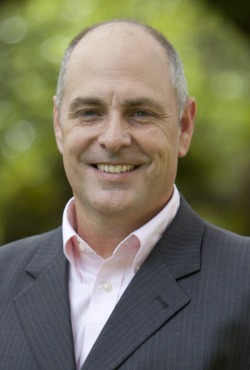 Jack Bedell is currently serving as the Poet Laureate of Louisiana. Dr. Bedell is a Professor of English at Southeastern Louisiana University and the author of nine books, including Call and Response (with Darrell Bourque, 2010), Come Rain, Come Shine (2006), What Passes for Love (2001), Bone-Hollow, True: New & Selected Poems (2013), Elliptic (2016), and Revenant (2016). As editor of Southeastern's literary magazine Louisiana Literature since 1992, he has published numerous Louisiana poets. Dr. Bedell has taught creative writing to students of all ages, from the third-grade level to the graduate level over the last 30 years. Intimate and personable, his work reflects a familiarity with Louisiana life and its people. In addition, he has worked with the LEH's award-winning PRIME TIME Family Literacy Program as a storyteller and continues to promote the writing of his fellow Louisianans.

"Jack Bedell's love for Louisiana is evident in his work, and I'm confident that he will serve honorably as the state's poet laureate," said Gov. John Bel Edwards. "I want to thank the Louisiana Endowment for the Humanities for leading this search, and I congratulate all of the nominees whose writings capture the heart of the people and places that make our state a unique and wonderful place to call home."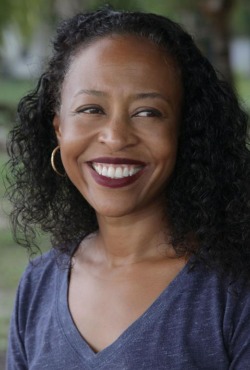 Ladee Hubbard Ladee Hubbard received a B.A. from Princeton University, a Ph.D. from the University of California-Los Angeles, and an M.F.A. in creative writing from the University of Wisconsin-Madison. She has published short fiction in the Beloit Fiction Journal and Crab Orchard Review among other publications and has received fellowships from the Hambidge Center, the Virginia Center for Creative Arts and the Hurston/Wright Foundation. She is a recipient of a 2016 Rona Jaffe Foundation Writer's Award. THE TALENTED RIBKINS is the debut novel by Ladee Hubbard. This marvelously inventive novel tells the story of Johnny Ribkins, a 72-year old African-American antiques dealer from Florida who was born with a unique talent: he can make perfect maps of any space he walks through. Ms. Hubbard won the Ernest J. Gaines Award for Literary Excellence in 2017. The Baton Rouge Area Foundation created and oversees the Gaines Book Award, which recognized rising African American writers of fiction. The novel also earned her the Hurston Wright Foundation Legacy Award for Debut Fiction.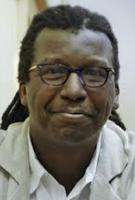 Cornelius Eady was born in 1954 in Rochester, New York. He is the author of several books of poetry, including the critically acclaimed Hardheaded Weather (Penguin, 2008), which was nominated for an NAACP Image Award. His other titles are Kartunes (Warthog Press, 1980); Victims of the Latest Dance Craze (Ommation Press, 1986), winner of the 1985 Lamont Prize from the Academy of American Poets; The Gathering of My Name (Carnegie Mellon University Press, 1991), nominated for the 1992 Pulitzer Prize in Poetry; You Don't Miss Your Water (Henry Holt and Co., 1995); The Autobiography of a Jukebox (Carnegie-Mellon University Press, 1997); Brutal Imagination (Putnam, 2001); the mixed media book/cds Book of Hooks (Kattywompus Press, 2013) and Singing While Black (Kattywompus Press, 2015). His work appears in many journals, magazines, and the anthologies Every Shut Eye Ain't Asleep, In Search of Color Everywhere, and The Vintage Anthology of African American Poetry, (1750-2000) ed. Michael S. Harper.

With poet Toi Derricote, Eady is cofounder of Cave Canem, a national organization for African American poetry and poets. He is the recipient of an NEA Fellowship in Literature (1985); a John Simon Guggenheim Fellowship in Poetry, (1993); a Lila Wallace-Readers Digest Traveling Scholarship to Tougaloo College in Mississippi (1992-1993); a Rockefeller Foundation Fellowship to Bellagio, Italy, (1993); and The Prairie Schooner Strousse Award (1994).Eady has taught poetry at SUNY Stony Brook, where he directed its Poetry Center; City College; Sarah Lawrence College; New York University; The Writer's Voice; The 92nd St Y; The College of William and Mary; Sweet Briar College; and The University of Missouri-Columbia. He a professor in the MFA program at SUNY Stony Brook Southampton.

In most of Eady's poems, there is a musical quality drawn from the Blues and Jazz. Indeed, many of his poem titles allude to traditional African-American hymns and modern musicians such as Thelonius Monk and Miles Davis. Eady is also available to perform with his literary band, Rough Magic. Rough Magic is a New York-based band sprung from Almost by "magic," a group of poet-musician-composers have converged who share Eady's vision that text, melody, harmony, and rhythm all have an equally strong place in artistic expression. Rough Magic calls upon troubadour traditions and evokes the sounds and storytelling of blues greats like Muddy Waters, folk legends such as Woody Guthrie and the unexpected grooves and subject-matters of the Talking Heads. At the same time, band members hold a keen sense of innovation, as they are all working text-and-music makers engaged in building new combinations of words and sounds.

The Festival of Words is funded in part by a grant from South Arts in partnership with the National Endowment for the Arts and the Louisiana Endowment for the Arts.

The Festival of Words appreciates partnerships with Acadiana Writing Project; Grand Coteau Cultural Arts Foundation; the Thensted Center; Lyrically Inclined; Beth Fusilier of Sterling Kia, Graphic Designer Tracy.Duhamel; Chicorys Coffee & Cafe'; Grand Coteau Bistro, Giles Auto Rent; Nunu's Arts and Culture Collective, and St. Landry Parish Tourism. We are also supported by many generous donors of our community and from all over the country.

We also appreciate in-kind support from The Center for Louisiana Studies at UL, and C. Bruce Snow, Data Management.

updated 10/15/2018

(c) 2012, All rights reserved.
Send all comments to webmaster